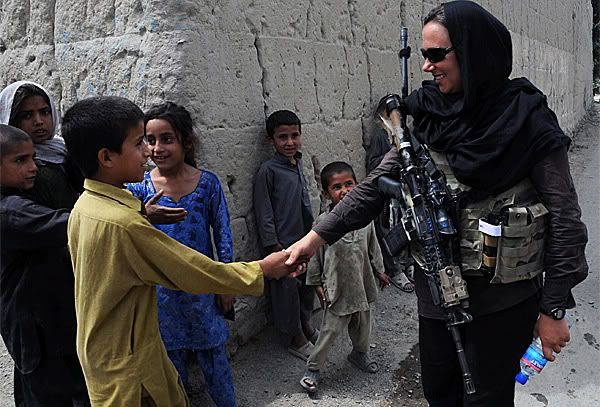 I don't often do this but I saw this photo today and I had to share it. I can't tell for sure who took the shot so I can't give proper credit but I'll post a link to the article. I'm not posting it because it's a technically perfect shot or because it's anything different. Really there isn't anything at all special about it other than the content itself.
While I admittedly owned a gun at one time and I am a fan of good combat/war photography I am in no way a fan of guns nor am I pro-war. I am far from either and actually the older I get the more anti-gun I become. I am posting it because I looked at this photo of a woman on the far side of the globe and I was proud of her. I have no idea who she is and I doubt very much we would agree on anything at all but I am proud of her. I think that In her own way she is doing as much for equality in this country as the first gay couple to be married in New York.
Other than that I'll let the photo speak for itself.
Female Special Operators Now in Combat